Cloud Infrastructure Management And Security
We InventOnUs implement cloud services to outsource everyday IT management for cloud-based services and technological support to automate and improve your business operations.
Cloud Services to outsource IT management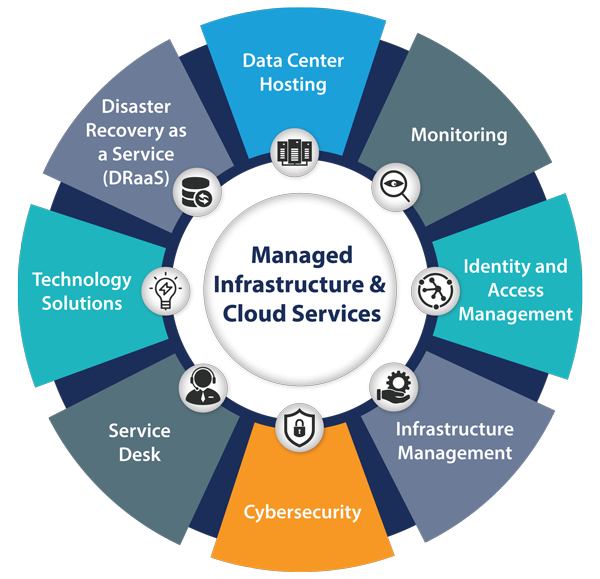 We InventOnUs implement cloud services to outsource everyday IT management for cloud-based services and technological support to automate and improve your business operations.
Often, internal IT departments don't hold the skills to efficiently monitor and manage a cloud environment. In these circumstances, we provide a third-party cloud-managed service to maintain your cloud security, application stacks, computing, storage, network operations, vendors, and more. Depending on your IT needs, we can also manage monitoring and reporting, production testing, backup, and recovery.
Comprehensive cloud management is essential to defend cloud assets against data loss, vulnerabilities, and downtimes. Cloud's true potential cannot be governed by controlling it like a data center. End-to-end visibility of infrastructure and applications aids remediate execution and utilization concerns and increments security, productivity, and compliance. InventOnUS smart infrastructure and application background facilitates continuous optimization and high availability in a hybrid cloud over the business application ecosystem.
InventOnUs cloud management services incorporate:
Risk reports and remediation plans
Disaster recovery test reports
Improvement plans
Automation and DevOps
Forecast and trends reporting
Optimization in spending
Conventional operational metrics
InventOnUS addresses the challenges of both application and infrastructure. Our offering strategy is to fulfill security-as-hygiene, which indicates building security at each step of the delivery method rather than transposing security in solitude. Needless to say, we deploy the best tools to aid in thread forecast, identification, and remediation.
InventOnUS resilient, scalable cloud-native services improve potency, inclusivity, and change for the workforce while enhancing business methods with the least overhead expenses and standard forces. Our services also promote constant and complex business requirements at scale, while diminishing management costs with on-demand provisioning and self-service.
Existing cloud strategy survey and improvements:
There are several ways to cloud adoption. Nevertheless, to gain agility and efficiency, scalability, needed to drive change, organizations require an anchor partner with cloud-first expertise. From choosing the best cloud vendors, cloud architecture, to cloud protection solutions, InventOnUS presents the full spectrum of cloud strategy services needed to design, deploy, and maintain and control cloud environments.
InventOnUS cloud strategy services compass across applications and infrastructure:
Cloud readiness assessment
Cloud roadmap and strategy
Change administration
Cloud security roadmap
Cloud architecture review & audit
Workload mapping and TCO prophecy
Multi-cloud strategy and cloud fitment outline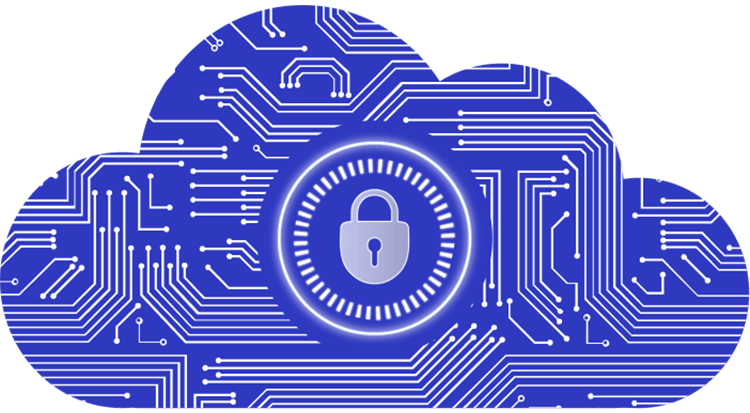 InventOnUs serve closely with clients to comprehend their entire business environment. To further support cloud strategy, our specialists produce business cases with a metrics-driven ROI roadmap. We develop a framework for cloud strategies (public, private, and hybrid), cloud models (IaaS, PaaS, and SaaS), reference architectures, security policy, and cloud management platform. With the aid of our imperative partnerships, we evaluate the current state of applications and infrastructure and suggest the most effective and optimal to-be state.
Recognize and prioritize cloud-bound applications:
Determining the precise sequence of applications or workloads in an organization's complete IT portfolio is crucial to a successful cloud-first journey. InventOnUs facilitate enterprises to have a single view of their application and infrastructure to distinguish and prioritize which of them have to be migrated to the cloud. We advise business leaders to justify their expenditures in cloud service providers and learn important migration concerns.
Our portfolio analysis services aid organizations regulate cloud strategy with the overall transformation in digital strategy and plan total cost of ownership and IT budgets.
InventOnUS portfolio analysis services incorporate:
Current state analysis
Cloud fitment analysis
Migration methods and timelines
Cloud Security Assessment
Constant cloud security monitoring:
InventOnUs Cloud Security Assessment strengthens the security of your public clouds in an easier way to identify patterns and pinpoint potential security vulnerabilities in cloud infrastructure.
InventOnUs solutions/offerings provide cloud security monitoring, supervising physical and virtual servers to regularly assess and measure data, infrastructure, and application behaviors for potential security threats further assuring that your cloud infrastructure and platform function optimally while depreciating the risk of harmful data breaches.
We further progress towards governing mandates and industry standards, putting in best practices to anticipate issues like illegitimate security connections, and cyberattacks.
Predict security threats by adopting security intelligence and prioritize accordingly:
We offer security intelligence to predict and prioritize the threats by examining the cloud security architecture and design – Engineering the threat and vulnerabilities by implementing security services like data center security and cloud access security and further validating overall cloud infrastructure by performing PT/security testing.
Prompt classification of incident causes:
With InventOnUs Cloud Security Assessment, you can promptly attain the root cause of incidents. We draft the security breaches that your organization needs to be aware of – such as data breach incidences, Inadequate due diligence, loss of crucial data, insider attacks- (employees with corrupt mentality), and misusing cloud-based services. With this knowledge, you can also recognize related assets and alleviate issues without further delay.
InventOnUs Cloud Security Assessment offers the discipline and practice of safeguarding the entire DevOps environment with policies, processes, and technology. We weave security into every part of the DevOps lifecycle, including design, build, inception, release, support, maintenance, and beyond by automating security inquiries, understanding and prohibiting issues, and monitoring deployment templates to make production environments more reliable. InventOnUs Cloud Security Assessment characteristics are maintained via REST APIs.
Assist in Regular Security Analysis
InventOnUs Cloud Security Assessment administers constant security checks on your cloud assets and devices by synchronizing for up-to-date assets. This analysis renders a clear indication of security and compliance issues and aids in alleviating future security issues.
We work with your team to perceive the existing computing aspects & estimate, assess, and analyze the digital transformation roadmap.
By deciphering the legal regulatory background which reflects directly on the compliance terms, we analyze the security posture & report to assess the cloud infrastructure by focusing on the cloud life cycle.
According to the rules and regulations for cloud adoption, we formulate a cloud security policy & proclaim the same by emphasizing the advantages and risks associated with the cloud.
Coming to cloud computing patterns like IaaS, SaaS, PaaS, we build a relevant risk assessment framework.
Finally, we'll develop secure cloud connectivity, secure access solutions, and data transfer, for cloud computing.
Securing the Rest AI endpoints in your cloud infrastructure:
InventOnUs Cloud Security Assessment completely supports REST APIs by securing authentication and API keys, authorization of public APIs and protecting session states, and realizing DevOps teams with real-time estimations of potential risks and vulnerabilities, so that they can alleviate risks before deploying apps into production.
Scalability and Flexibility:
Along with best-in-class threat prediction/detection and restitution, we offer flexibility & scalability with 24*7 monitoring – with commanding encryption and data loss prevention technologies we give precise threat detection and remediation, responding with a flexible solution that is easily scalable.